Global Ireland: Transnational Networks of Migration and Belonging
San José State University, California
June 7-10, 2023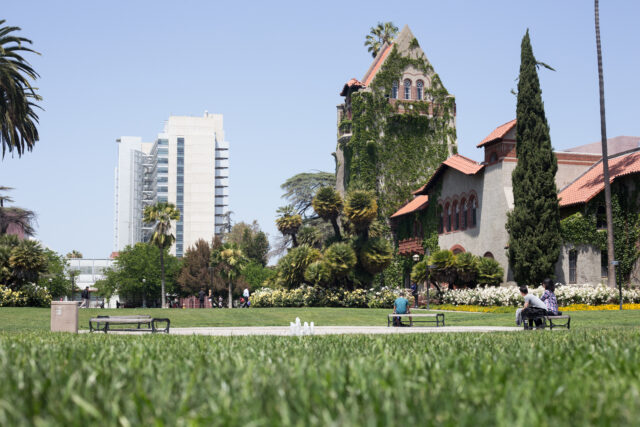 With approximately 70 million people around the world identifying as having Irish heritage, and 17 percent of the population at home being foreign-born, few places are as "global" as Ireland. In his 2022 Saint Patrick's Day message to the Irish people at home and abroad, the President of Ireland, Michael D. Higgins emphasized this when he encouraged the Irish to embrace "our role as global citizens [and] our responsibility to work with fellow citizens across all continents for a better, fairer, and more inclusive world."
We invite Irish Studies scholars to gather in San José, California, at the southern end of the San Francisco Bay Area, and home to one of the largest Irish communities in the United States, to explore Ireland's role within transnational networks of migration, diaspora, culture, politics, (post)colonialism, economics, advocacy, and social justice, among others. While the conference's central theme is "transnationalism," we welcome papers and panel proposals in all subject areas of Irish Studies.
We are also excited to host two special guests who will deliver plenary lectures at the conference. Caitriona McLaughlin is the Artistic Director of the Abbey Theatre. As an award-winning theatre director, her many credits include The Great Hunger by Patrick Kavanagh, Citysong by Dylan Coburn Gray, and On Raftery's Hill by Marina Carr for which she won the 2019 Irish Times Theatre Award for Best Director. Myles Dungan is the author of eleven books on Irish history, the American west, and the Great War. Additionally, he is the presenter of RTÉ's The History Show, and has had a long career in broadcasting.
San José State University (SJSU) is California's oldest institution of public higher education. The campus is located in downtown San José (Pop. 1,000,000) in the heart of Silicon Valley, one of the most innovative regions in the world. As Silicon Valley's public university, SJSU combines teaching, research, and university-industry experiences to enable students and faculty to participate in a global society. SJSU is a member of the 23-campus California State University (CSU) system. Many of California's most popular national, recreational, and cultural attractions are conveniently close. San Francisco, Berkeley, Stanford, Santa Cruz, the Monterrey Peninsula, redwood forests, wineries, and the California coastline are all within an hour's drive of downtown San José.
The registration fees for ACIS 2023 are $225 for faculty and $150 for graduate students and part-time faculty. Registrants must also be members of the ACIS, in good standing.
A limited number of SJSU dorm rooms will be available in addition to hotel accommodation. More information on travel and accommodations can be found here.
Conference organizers are Dr. Matthew Spangler (San José State University) and Dr. Cian T. McMahon (University of Nevada, Las Vegas). Questions can be directed to acis2023sj@gmail.com.
The conference has also received financial support from San José State University, the Dean's Office, College of Liberal Arts at the University of Nevada, Las Vegas, the Emigrant Support Programme of the Consulate General of Ireland – Boston, and the American Conference for Irish Studies.