This is part of a series highlighting the people and activity of our regional branches. The series will begin with the Regional Representatives, but will continue with features on scholars, events, and other activities happening in that area.
By Solomon Araneta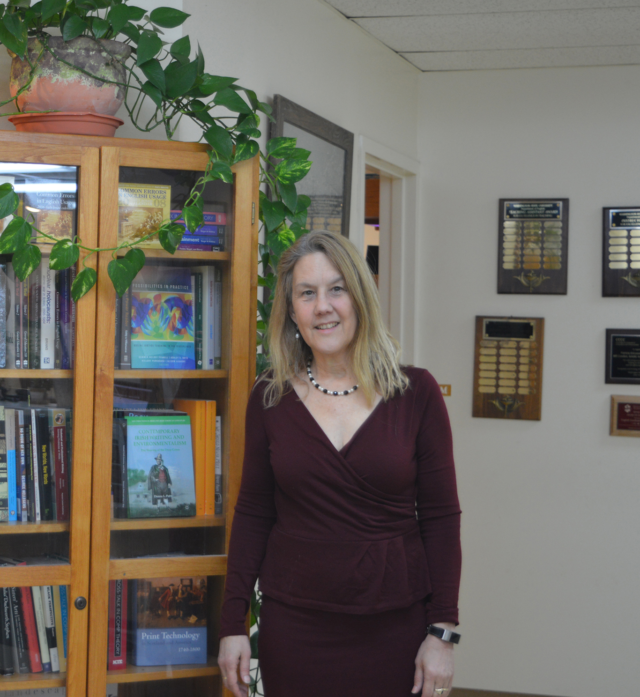 Dr. Donna L. Potts is the President of the Western Regional American Conference for Irish Studies. She's also a Professor and Chair of the Department of English at Washington State University.
Dr. Potts' interest in Irish Studies began during her time in graduate school, where she "was in a group of professors and graduate students who read passages of Finnegan's Wake each week, and…also took a Yeats seminar…" She, like others at ACIS, was swept up by W.B. Yeats, and Dr. Potts points to his reading of "The Lake Isle of Inisfree" as something she was able to resonate with particularly. "I could understand the impulse to retreat to a more peaceful place, more in harmony with nature, because when I was stressed out, I would dream that I was in Mayberry." Yeats, however, wasn't her only Irish poet love, and she points to Seamus Heaney, who she first discovered by watching a documentary on Robert Frost. Heaney makes an appearance, "saying that the first poem that ever spoke to him was Frost's "Home Burial."
Her first Irish Studies conference was held at Creighton University in 1994 by Eamonn Wall. Here, she heard Nuala ni Dhomhnaill read her poetry, prompting Dr. Potts to want to learn Irish. She also met Joan Dean, who encouraged her to apply for a Fulbright to Galway, Jack Morgan, Charlotte Headrick, Marilyn Richtarik, and many others. At this conference however, nothing matches up to the Heaney panel, where Desmond Fennell, author of Whatever you Say, Say Nothing, an anti-Heaney novel, joined her. "I expected him to be on the attack…but he confessed afterwards that he had always hoped John Montague would be Ireland's great poet, but Heaney eclipsed him." Fennell also avoided attacking her paper and instead suggested his reasons for disliking Heaney were purely personal.
When it comes to ACIS, Dr. Potts has nothing but kind words and positivity. "I have found ACIS members to be overwhelmingly kind and gracious. I love the interdisciplinarity…More recently, I am thrilled that they have worked on issues like diversity, and that they have taken complaints of sexual harassment seriously, so that a new generation of scholars will feel welcome."
In the face of the COVID-19 pandemic, Dr. Potts remained optimistic and began trying to find ways around the virus while still fulfilling her duties "to award prizes to graduate students…" while unfortunately postponing some meetings. While these have been effective countermeasures to COVID-19, Dr. Potts points to two downsides beyond her control. "I miss the personal interaction." Losing the face-to-face aspect of social interaction has been tough on everyone, but especially in the face of the cancelled Denver conference, which has been cancelled. Plans still exist for that conference, but in the face of COVID-19, it's difficult to know for sure when that will be.