The annual conference of the New England chapter of ACIS will be held October 13-14, 2017, at Husson University in Bangor, Maine. We welcome you from around New England, Atlantic Canada and points beyond.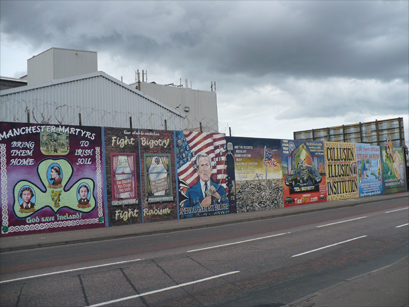 The past year has seen voters in the United Kingdom, via the Brexit referendum, decide to disengage from the European Union, while in other parts of Europe, far-right-wing movements from France and the Netherlands to Austria and Hungary are expressing Eurosceptic views and tightening borders. In the United States, the election of Donald Trump represents a comparable upwelling of nativist sentiment defined by Neo-nationalism and disengagement with the global. Overall, multiculturalism and interdependency have come under intense scrutiny, as nationalist politicians and electorates have promoted a return to certain versions of cultural identity and national self-interest.
What does this rapid political shift to the right mean for Ireland and for Irish studies? What will the nation's role be in a post-Brexit Europe defined by neo-nationalist policies and anti-global agendas? What is the role for scholars and teachers of Irish studies in the era of Brexit and the time of Trump? In what ways do the current contexts shape ways of seeing Ireland's history, art, literature, and culture? What does it mean, in an era of neo-nationalism, to participate in Irish studies, or any studies, rooted in a national or cultural identity?
The conference invites proposals for panels and papers that might give consideration to the following possible topics as they relate specifically to Ireland in the past, present, or future:
Anti-Globalisation
Boundaries and Borders
Devolution and Revolution, 1916/17 and 2016/17
Dis-integration and Disruption
Migrants and Refugees
Migration and Diaspora
Walls and Partitions, literal and symbolic
(Dis)United Kingdom
Irish Ireland
Ireland and the European Union
Ireland After Brexit
Isolation and Exile
Neo Nationalism in Europe and Ireland
Northern Ireland and Brexit
Race and National Identity