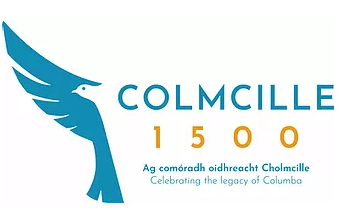 Ulster University's Magee campus in Derry is delighted to host the 2021 American Conference for Irish Studies national conference.
The conference will take place in early June 2021, commemorating the fifteen hundred years since the the birth of St Colmcille and set to coincide with his Feast Day on 9 June. Colmcille, sometimes known as Columba, is recognised as one of the most important European Christians since the Crucifixion. Born in Donegal and Patron Saint of Derry, he is acknowledged as one of the most influential figures in Irish and British history and a huge figure in the city's political, diplomatic, cultural, scientific, and religious past.
Heritage, Healing and Home / Dúchas, Leigheas agus Baile
As we mark 1500 years since the birth of Colm Cille (St Columba), we are delighted to invite Irish Studies scholars to gather in Derry, the ancient walled city and homeplace of peace-maker John Hume to reflect on the themes of Heritage, Healing and Home.
So hope for a great sea-change
on the far side of revenge.
Believe that a further shore
is reachable from here.
Believe in miracles
and cures and healing wells.
Excerpt from "The Cure at Troy" by Seamus Heaney
From where the Wild Atlantic Way meets the Causeway Coast, we issue a transatlantic call for papers and panel proposals in all areas of Irish Studies, with particular interest in topics related to this year's themes Heritage, Healing and Home.
For the full call for papers, please visit www.acis2021.com.