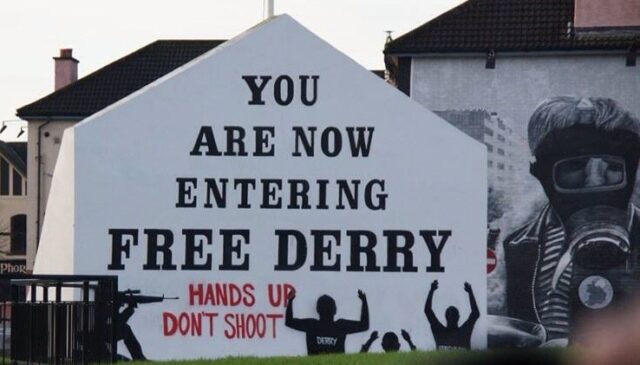 To say that the current moment is fraught is an understatement. Whether we consider the global COVID-19 pandemic, protests for racial justice, the dire nature of climate change, the ongoing rise of nationalist political parties, or the future of higher education, we are all having a moment. This Digital Conference from the Midwest Region of the American Conference for Irish Studies seeks to engage ways that Irish Studies can rise to the occasion and think differently about the moment in which we find ourselves.
This year's online format features a series of roundtables designed to increase conversation amongst and between scholars in all stages of their careers. Our roundtables will feature three-minute presentations from each participant and then chaired discussion regarding the following subjects:
Pedagogy and the Teaching of Irish Studies
Ireland, Brexit, and the Global Context
Re-Envisioning Ireland through Protest
Race and Irish Studies
Participants will also have the option to request substantive feedback on their works in progress. We envision that scholars from diverse disciplinary backgrounds and various stages of their careers will find a way to add their voices to the challenge of the moment.
We strongly encourage graduate students and students whose primary disciplines are not Irish Studies to apply. As the Irish Studies landscape continues to change along with academia, we must strive always to foster a more inclusive, more diverse, more intersectional, and more interdisciplinary vision at MWACIS.